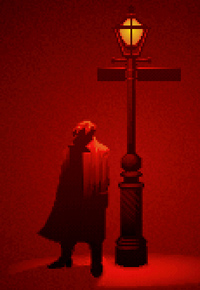 NEWS
English · Deutsch · Português · Français · Italiano · Русский · Español · Norsk · Česky · ελληνικά · עברית
Acknowledgements
This site has been a labour of love for all involved. Grateful thanks are given to the following, whose contributions have been so pivotal in the creation of this campaign.
Graphic Artists
*
Shandra
Jules
Pooky
and also Andrea Santorio
Writers
Noelle G.
Andrea Santorio
Pooky
Mike K.
Q-boot
Elli Mohamad
Andrew Branscom
Greg Galon
MarquisKobold
Angelwwolf
Eyewitness
Briavel
L'Vaeryn
Sergei Butorov
Emily of Spielburg
David Saber
Ingrid Heyn
Translators
Claudia Martins (Portuguese)
Mathieu - GFK (French)
Eyewitness (Russian)
Elli aka Morgana Luzifer (German)
Ingrid Heyn (German)
Andrea Santorio (Italian)
Zomantic aka Giancarlo Saretto (Italian)
Marzio Lettich (Italian)
and also Pacuvio7 (Italian)
Shauli (Hebrew)
Navto (Hebrew)
Alex (Hebrew)
Josh Vazquez (Spanish)
Jan aka Servant of the Light (Czech)
Evilnye (Greek)
Torgrim Mellum Stene (Norwegian)

Main site header
created by Shandra
Individual game headers
created by Julie Leiby
Gabe portrait - Dean sprite
created by Pooky
Other Artwork Contributors
T77
Faith Erin Hicks
Jee7
Project Co-ordinator
Trusty Lieutenant
Website Design
* All graphic originals remain the property of Vivendi Universal (formerly Sierra), with all original work remaining the property of the graphic artists.